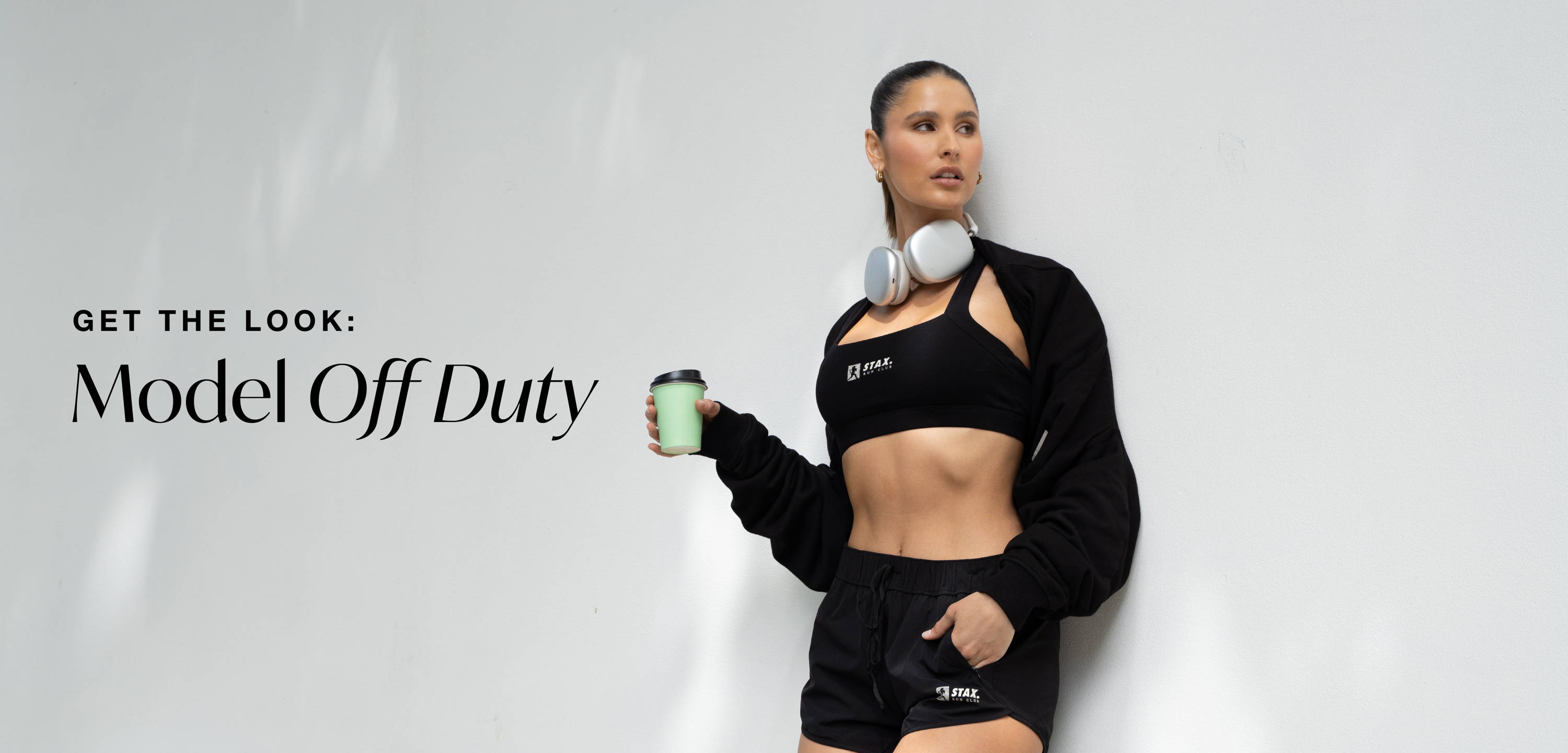 Mastering the 'Model Off-Duty' Look with STAX. and SECONDLEFT
Author Olivia Scully / Category Styling / Published: June 22 2023
Looking to unlock the secrets of off-duty models? Where effortless elegance meets impeccable style... We've got you covered!
We've curated six casual, sporty-sophisticated ensembles to channel that high fashion mixed with effortless style look that models exude, using pieces from our favourite STAX. and SECONDLEFT collections.  
Combine a STAX. cropped puffer jacket in khaki with a matching set from our Premium Seamless range including full-length tights.
Complete the look with sunglasses and sneakers.
This outfit effortlessly merges style and comfort, making it perfect for those casual winter mornings!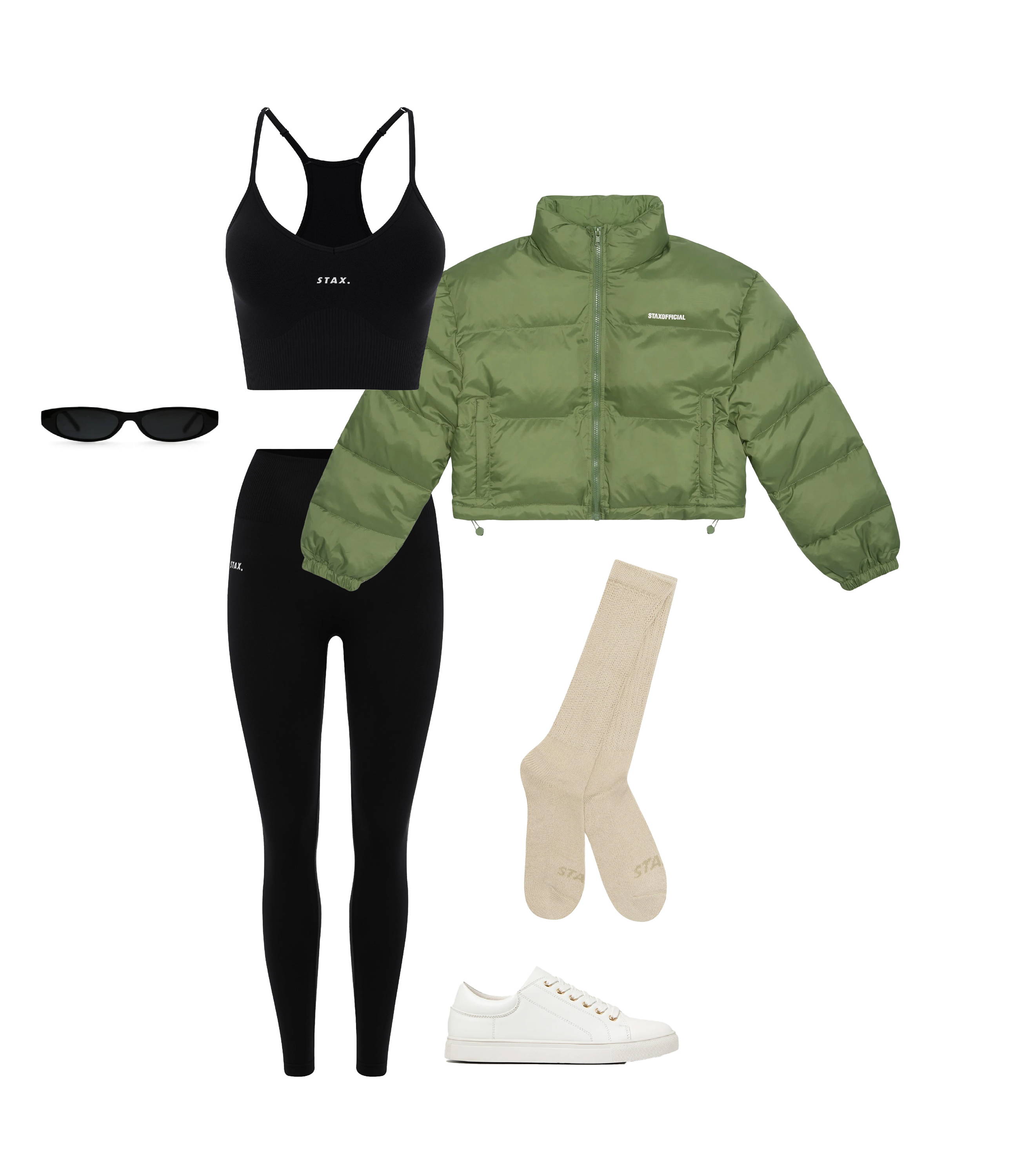 Step up your athleisure game with a coordinated set from our STAX. Run Club collection.
Pair a coloured cap and oversized jacket with coordinating sneakers for a sporty and sophisticated ensemble.
Whether you're hitting the gym or meeting friends for brunch, this outfit will make a statement.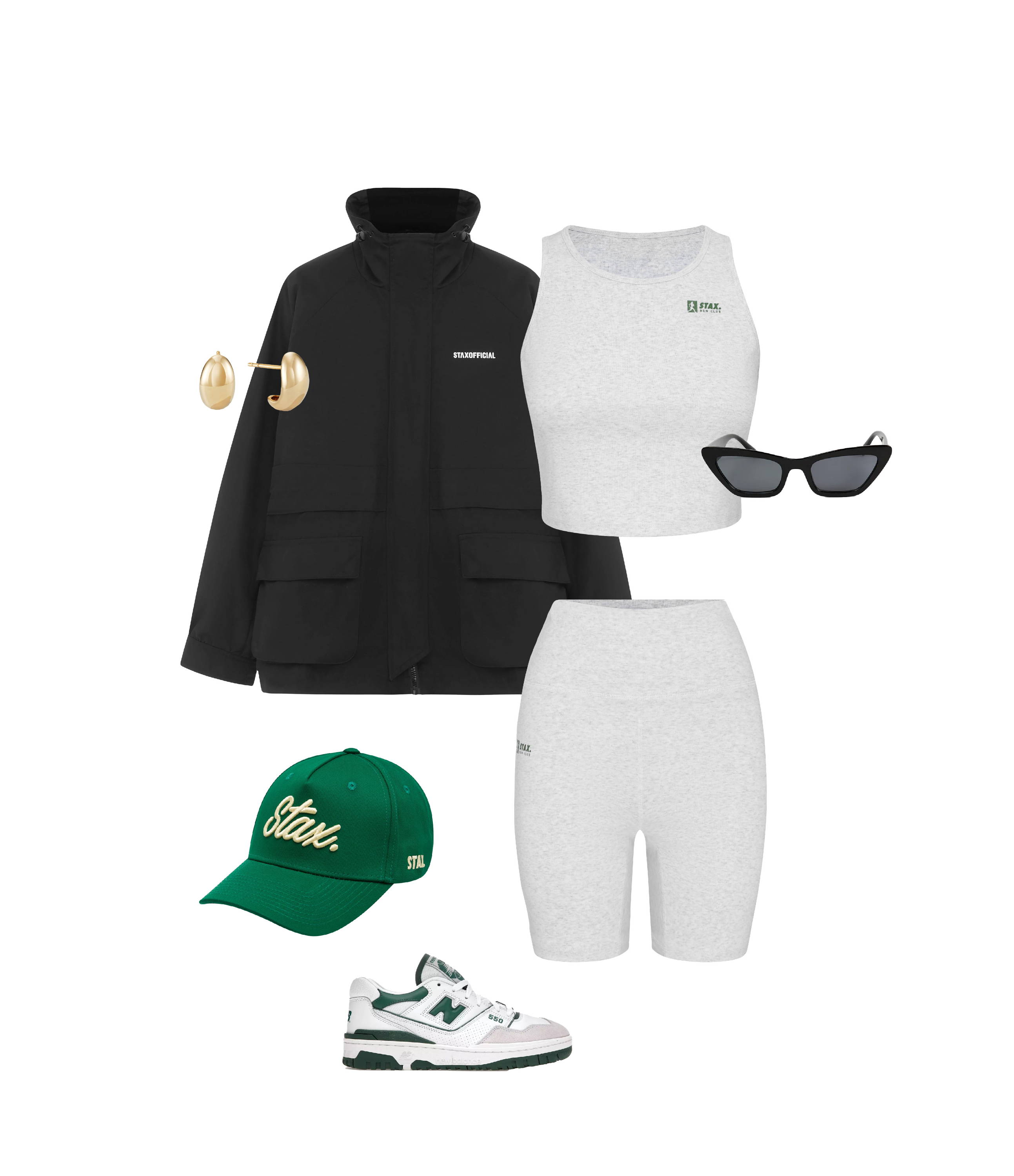 Exude confidence and look effortlessly chic with wardrobe staples and cool sneakers featuring STAX. parachute pants and a ribbed tank.
Amp up the edginess with chunky jewellery or a statement bag and your favourite neutral sneakers.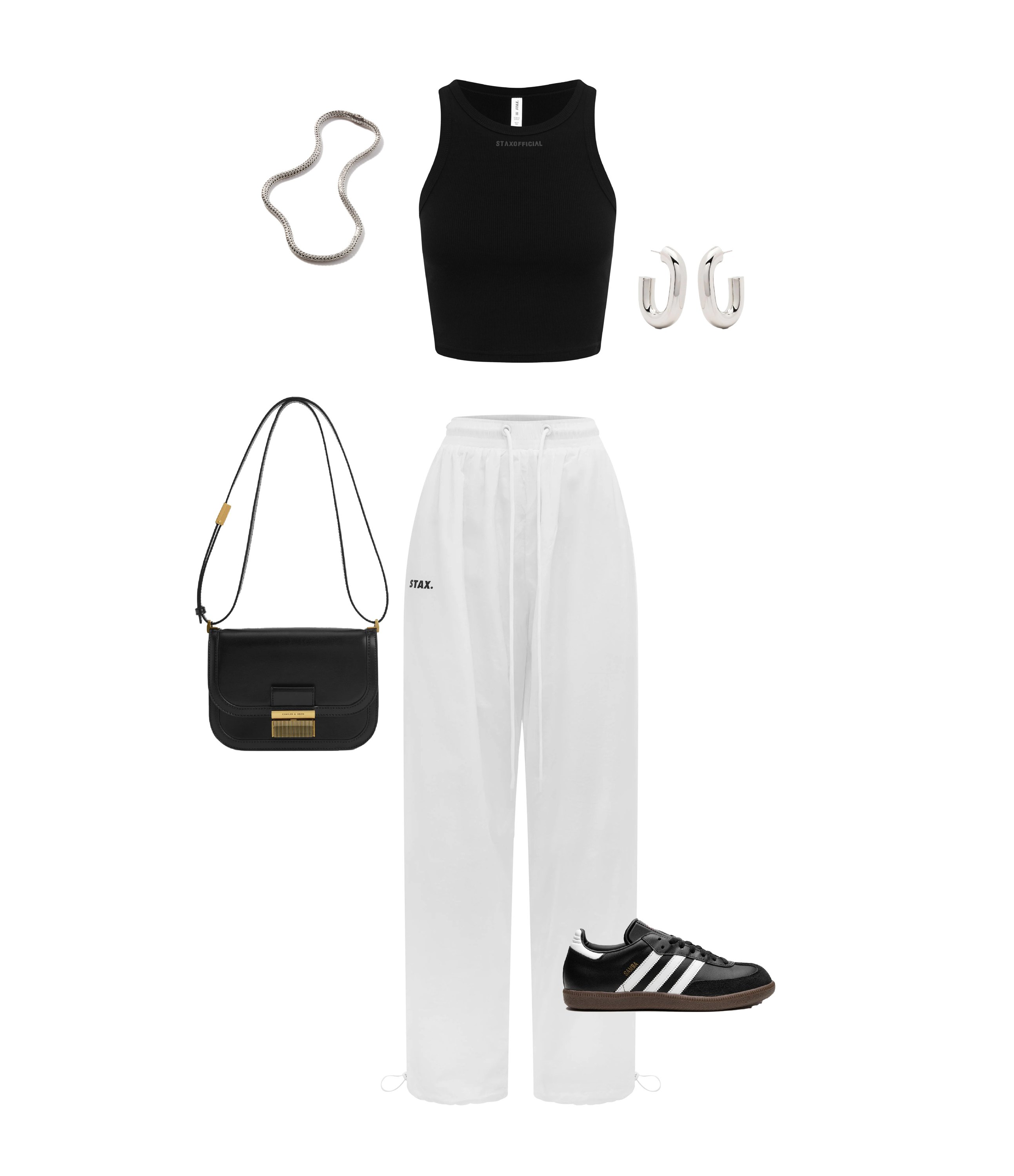 For a sporty twist, try SECONDLEFT's tracksuit jacket paired with bike shorts (or the matching pants!).
Elevate the outfit with neutral accessories like a headband and socks and your favourite sporty sneakers.
This fit strikes the perfect balance between comfort and style, ideal for those active and fashion-forward days.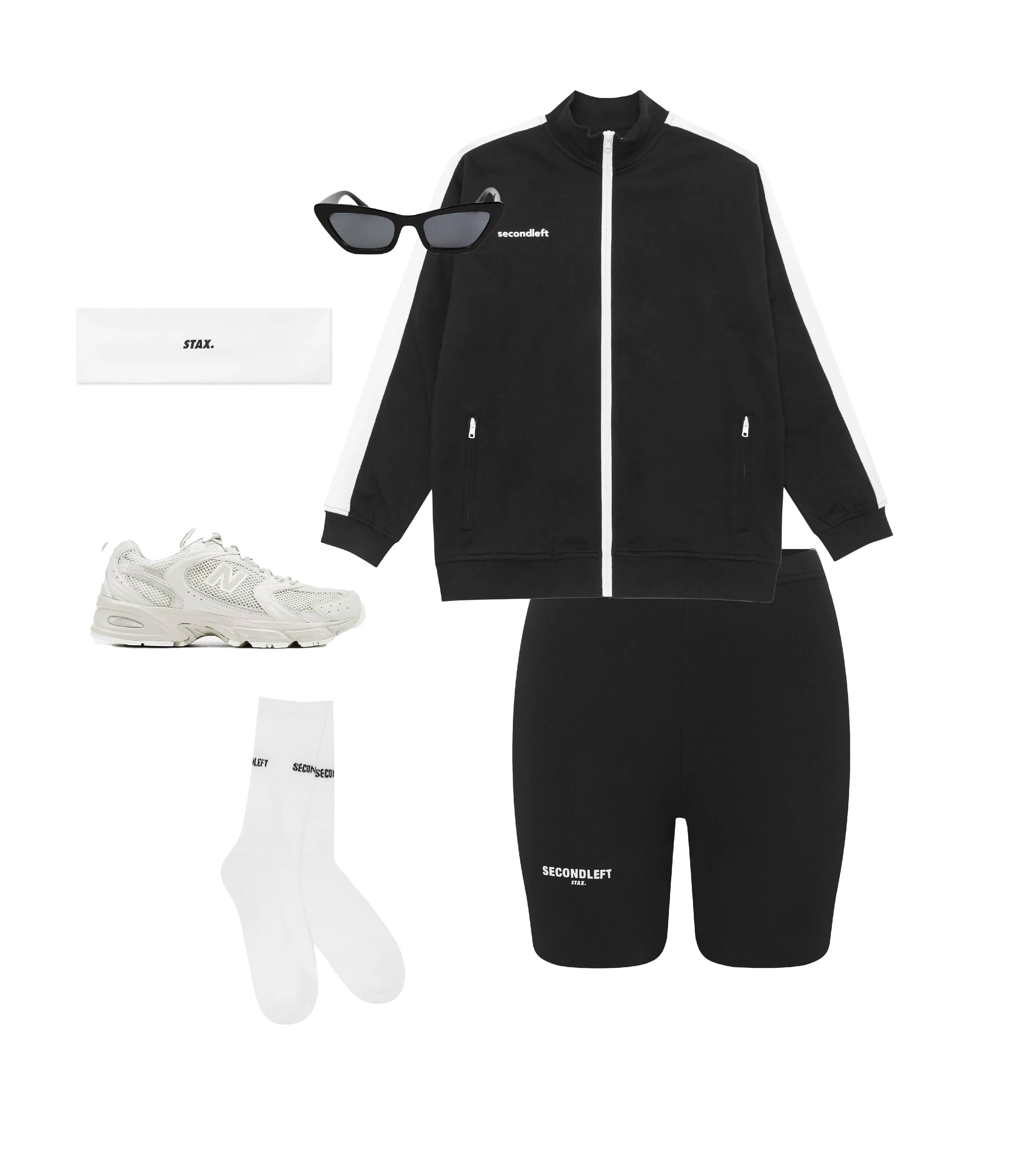 Stay cozy and stylish with the STAX. Winter 23 collection's crew neck in 'stone'. Pair it with black leggings, socks, and sneakers for a laid-back and comfortable yet fashion-forward look. This outfit is perfect for travel days!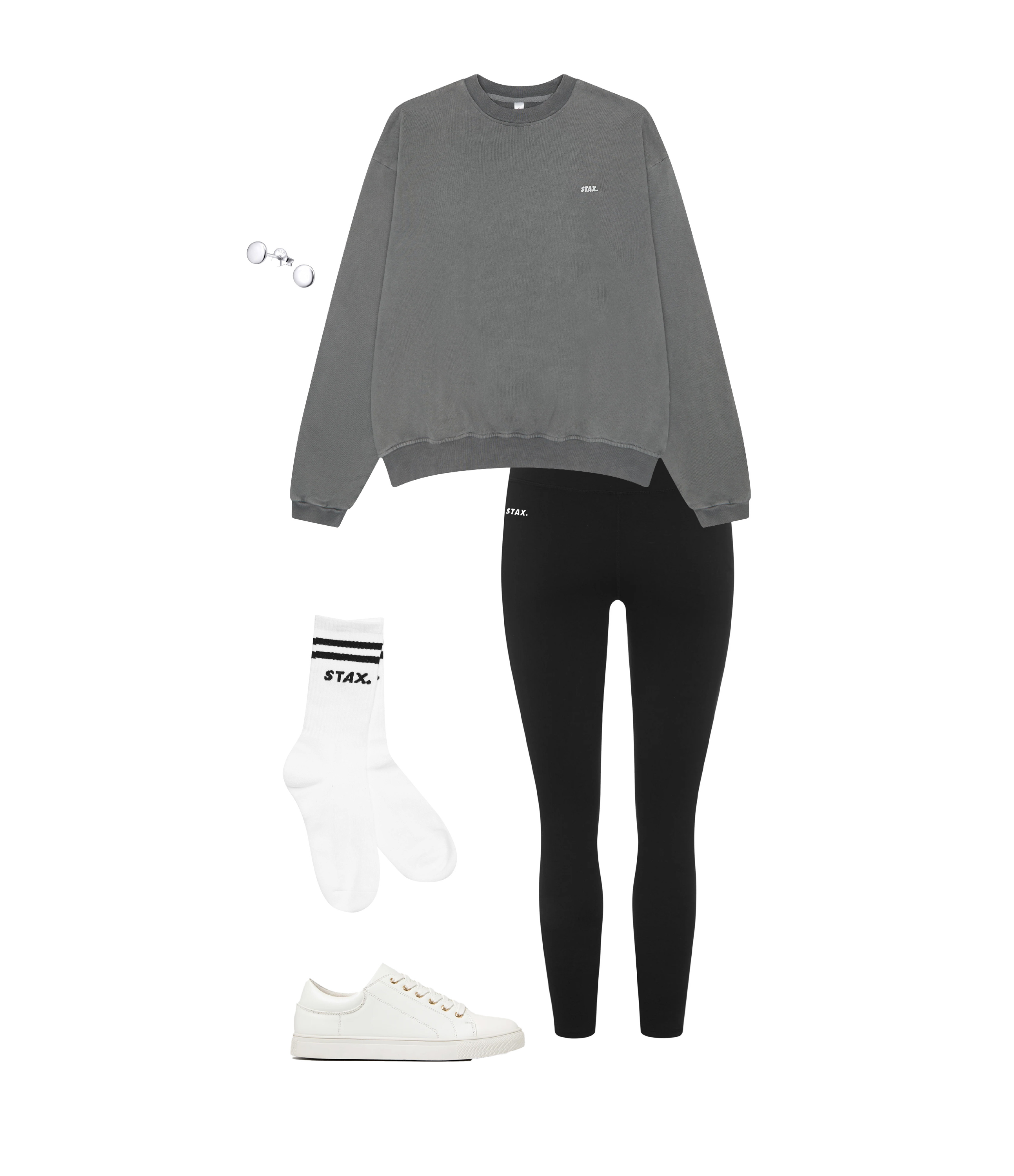 Create a versatile and timeless outfit with a STAX. singlet from the AW2 collection, a matching black cap, casual jeans, and sneakers.
This staple ensemble can be accessorized in countless ways to suit your mood, making it the perfect 'go-to' casual outfit!