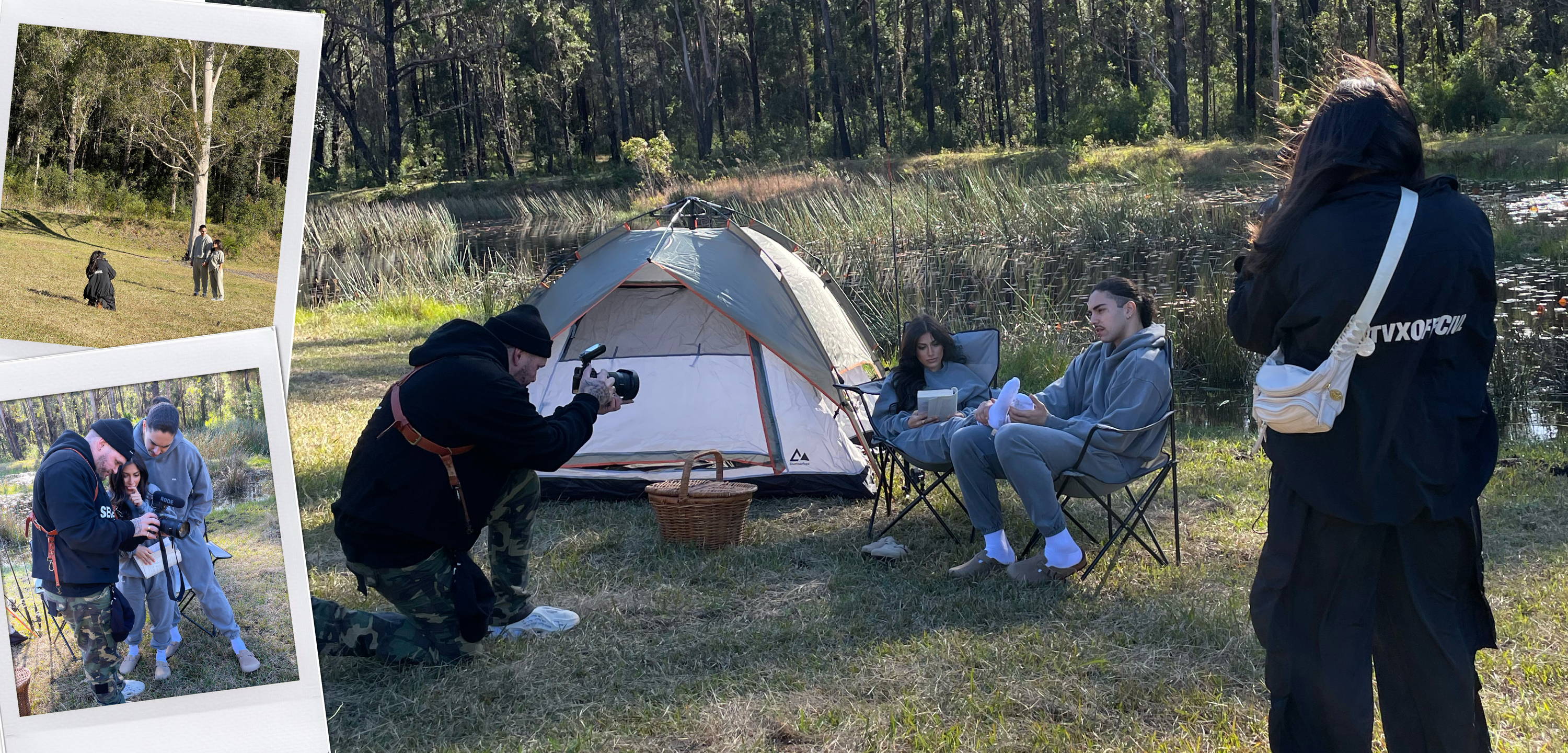 BEHIND THE SCENES OF THE STAX. WINTER 23 CAMPAIGN SHOOT
Author Olivia Scully / Category Campaign / Published: June 23 2023
Step into the world of a STAX. as we take you behind the scenes of the campaign shoot for the highly anticipated Winter 23 Collection.
The spotlight shines on Australia's Love Island Season 4 winners Claudia Bonifiazo and Austen Bugeja, who brought their charm and love story to this chilly winter adventure.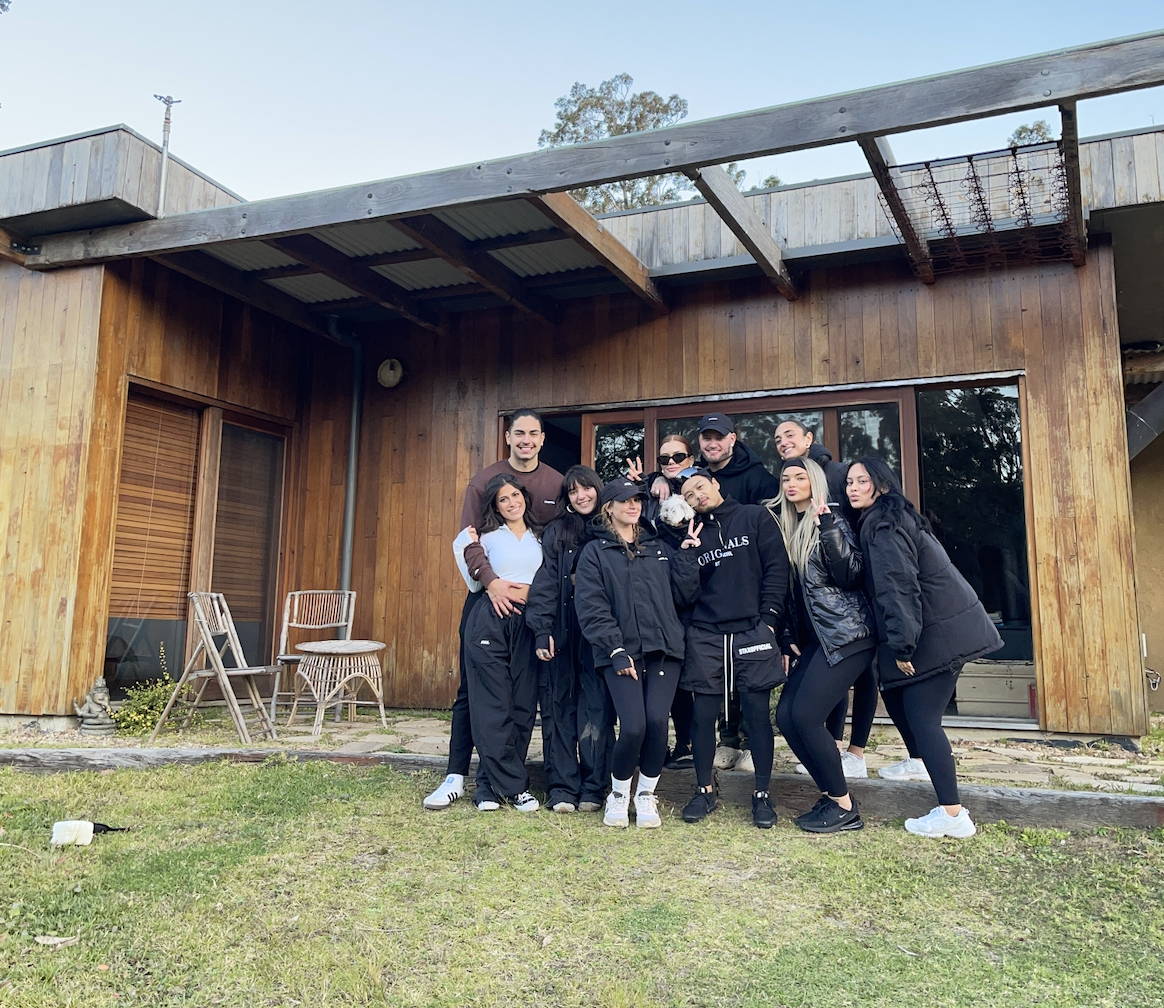 A Winter Wonderland in Mollymook:
The STAX. team embarked on an unforgettable overnight trip to Mollymook, nestled on the enchanting south coast of New South Wales.
Despite the crisp weather, it was the perfect backdrop for a winter-themed photoshoot. Tucked away on a beautiful property, the team discovered a picturesque house surrounded by a pond - an idyllic setting that brought the campaign vision to life.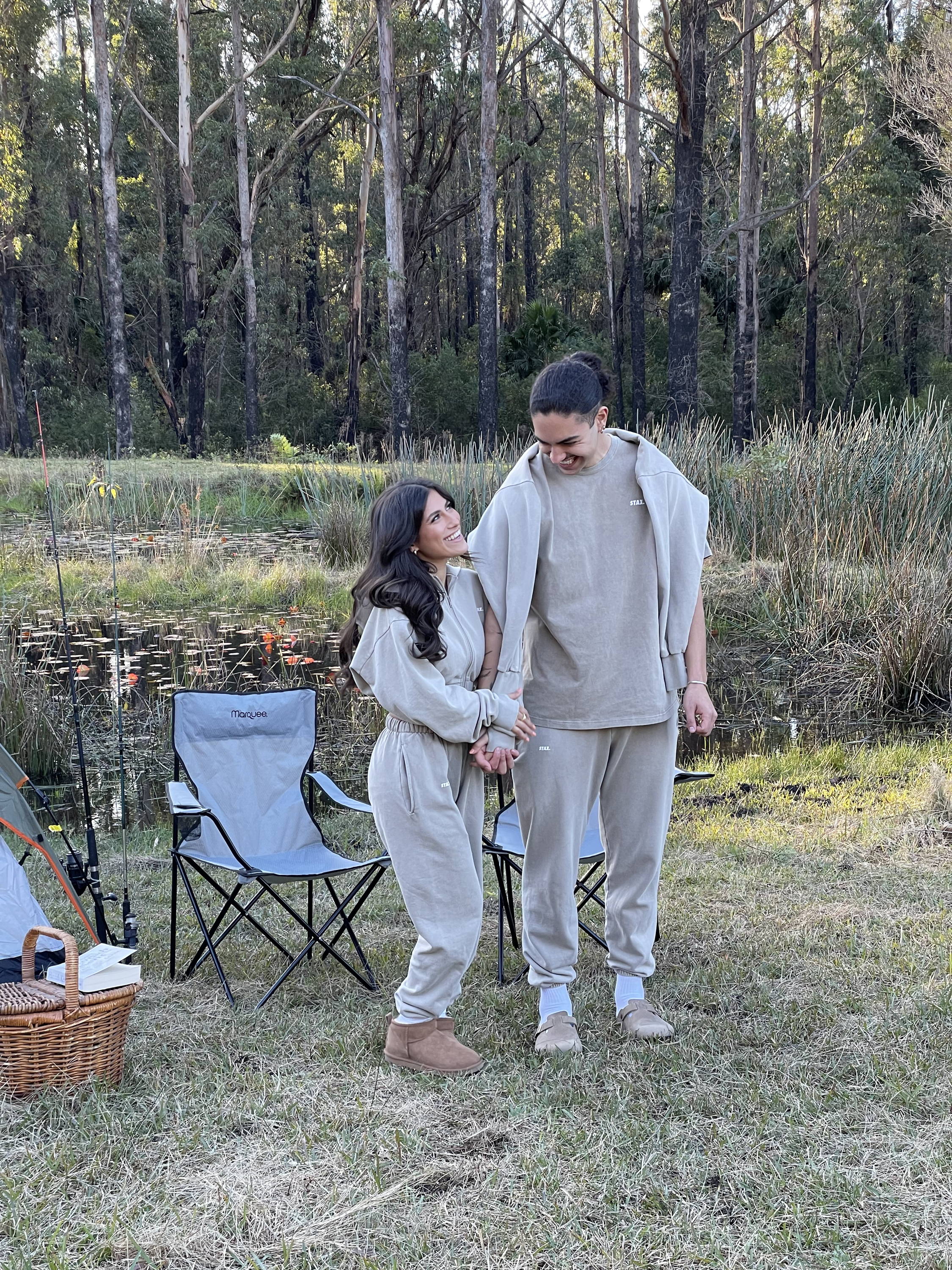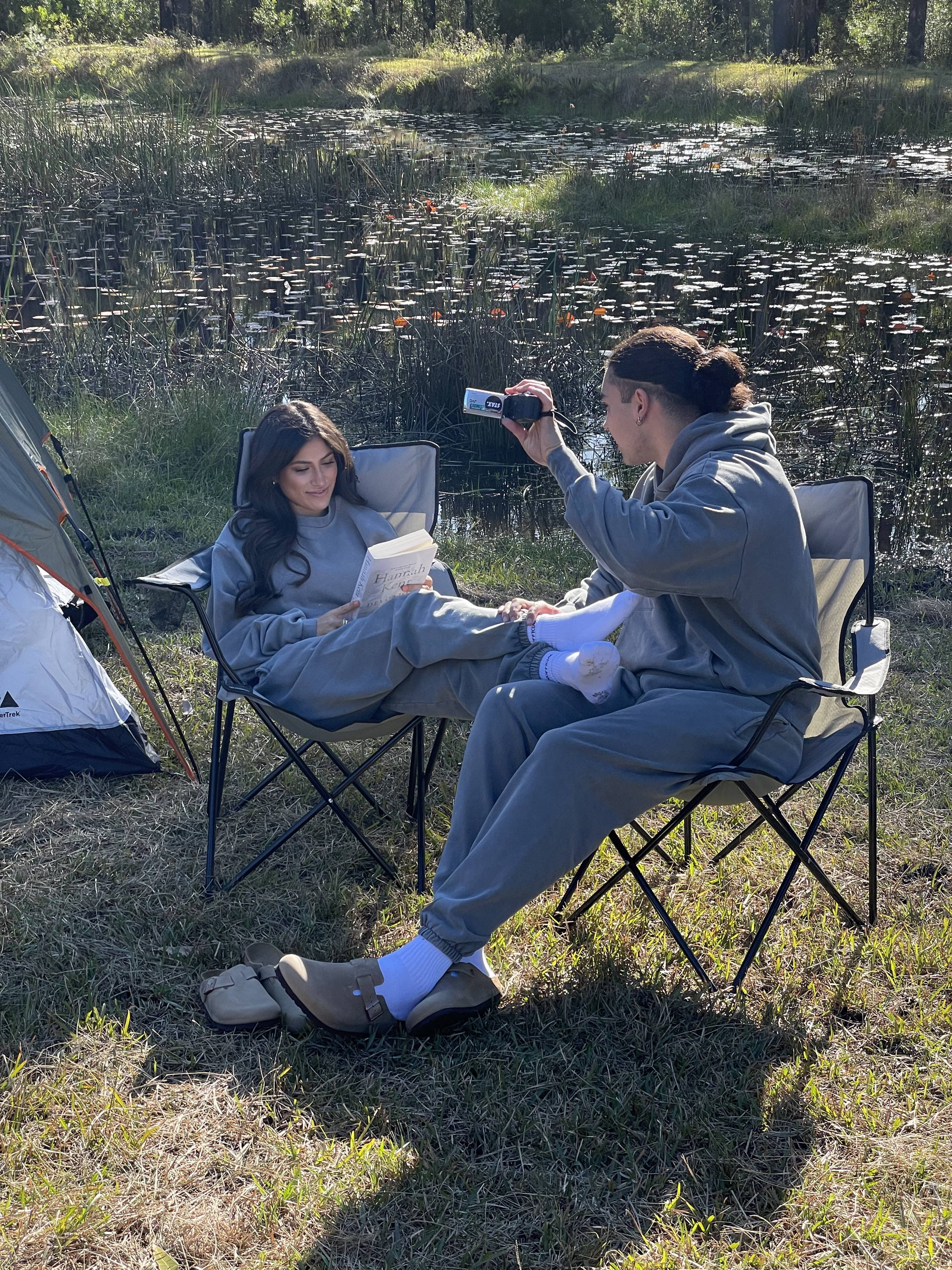 To create an atmosphere of a weekend getaway, the team pitched a tent on the property, transforming it into a cosy camping haven.
The stage was set for Claudia and Austen to immerse themselves in the STAX. Winter 23 collection, capturing the true comfort and style of the pieces amidst the elements.
As the temperature dropped, they showcased the versatility and elegance of the collection, proving that fashion, warmth and comfort can go hand in hand.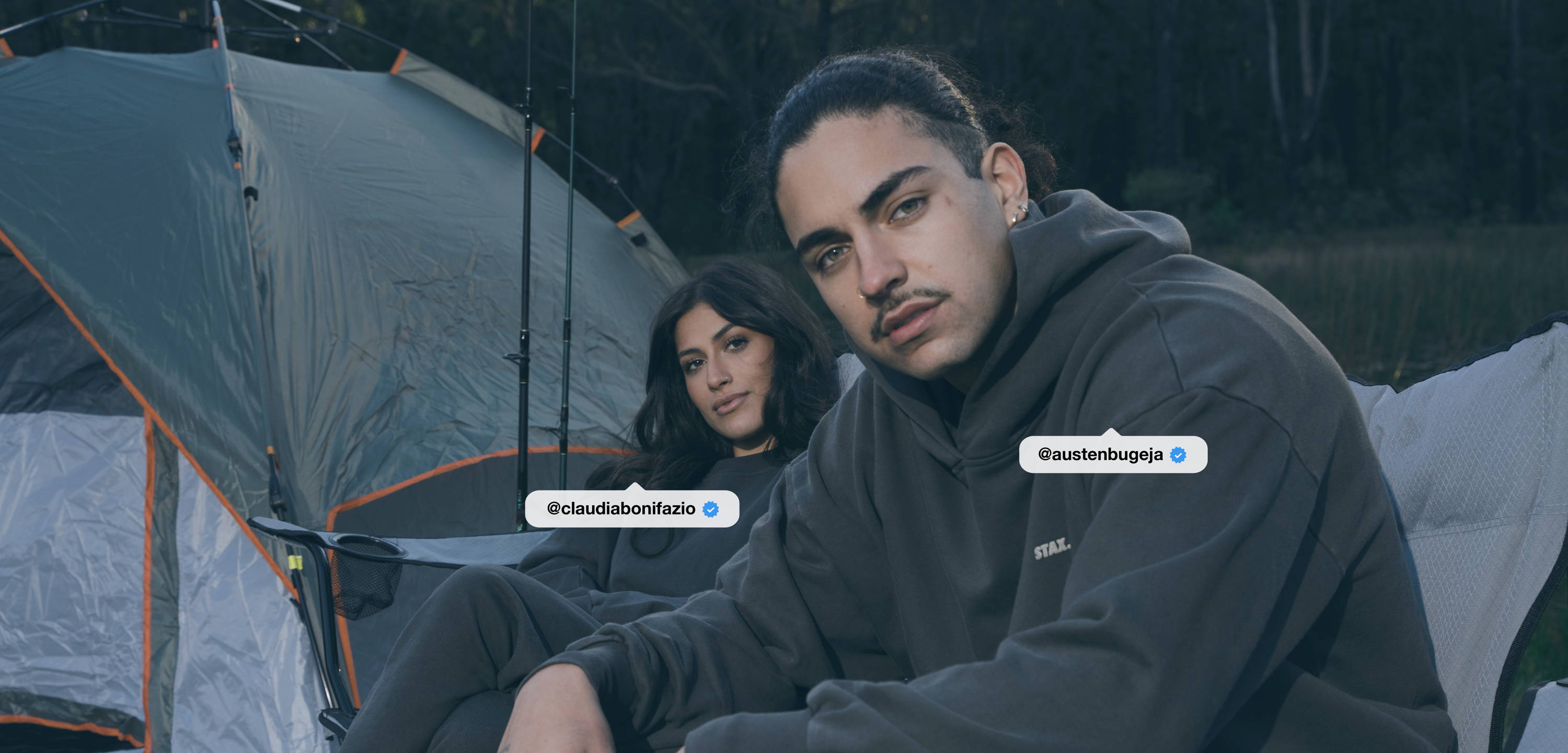 Get To Know Claudia and Austen:
Who is the last to get out of bed in winter?
Claudia: "Me. Winter, Summer, Spring!"
Austen: "Any time, any season, it's always Claudia. I'm only sleeping in because of Claudia. We could sleep until 11 or 12pm and she would be like "mmm no, not yet!"'
Who's the most sarcastic?
Austen: "I'm very sarcastic. I told her before we met... so this is not my fault because I did tell you..." "Once our relationship started she's like "this is a lot." and I was like I told you!"
Claudia: "There's never a serious situation!"
Who's most likely to forget something important for a holiday?
Austen: "Me, I'm so bad. Claudia is very structured."
Claudia: "You know those travel dads that get to the airport like 5 hours early? That's me"
Austen: "For me, when i'm packing i'll throw in a couple of pieces and that's it, let's go."
Claudia: "Don't even get me started on him booking flights..."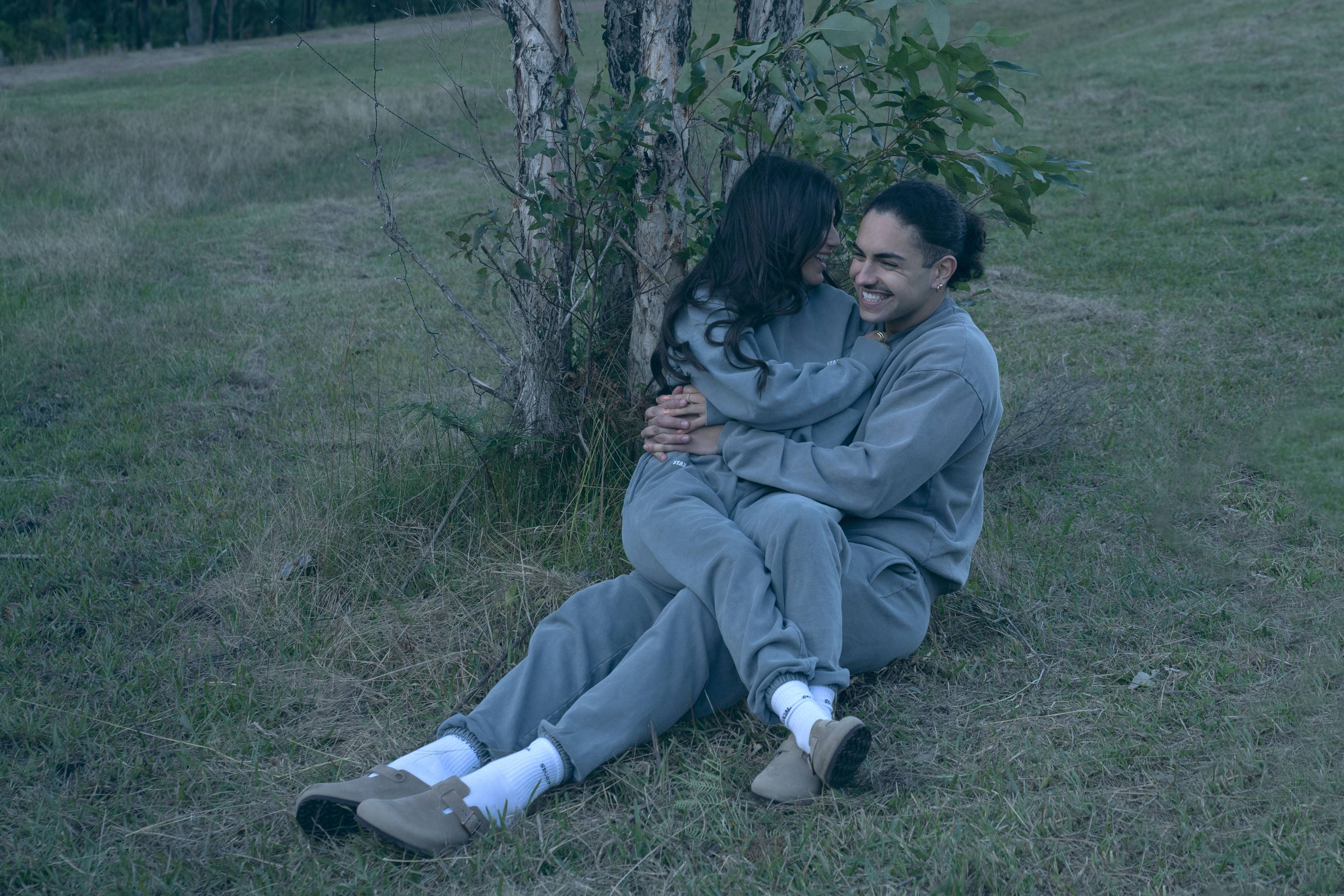 The STAX. Winter 23 collection is a testament to our commitment to style and functionality. Featuring an array of tracksuit pieces in three neutral pigment-dyed shades - Stone, Earth and Ash.
With 6 styles to choose from, including cropped and regular-length hoodies, crews, joggers, and t-shirts, the Winter 23 collection offers endless possibilities to elevate your winter wardrobe.
Whether you're lounging at home or stepping out for a casual outing, these pieces are designed to keep you comfortable and effortlessly chic.